Box Crusher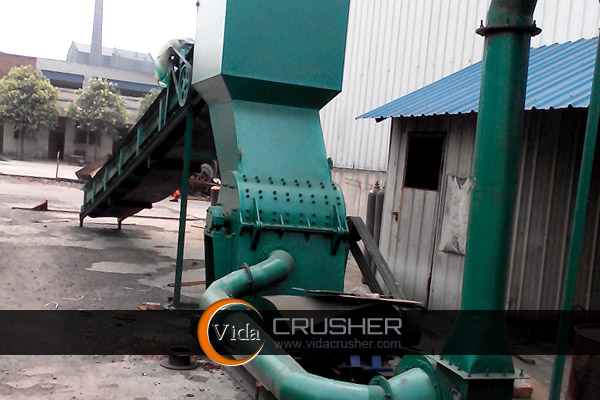 Why We Need Metal Recycling?

The development of metal scrap recycling is an important way to achieve sustainable development of metals industry. It can not only solve the problem of non-ferrous metal mines lack of raw materials to a certain extent, but also helps to conserve natural resources, reduce the ecological environment destruction during the production of non-ferrous metal. Most of copper, aluminum, lead, zinc, gold, silver and other nonferrous metals are recyclable and can be recycled repeatedly without affecting the performance. Give full play to the advantages that can greatly alleviate the social and economic development of the growing demand for mineral resources, significantly reduce the energy consumption of non-ferrous metal production process, reduce environmental pollution and achieve sustainable development of non-ferrous metals industry.




Vida Provides Box Crusher for Metal Box Recycling

The waste metal box or metal packaging is the most commonly seen metal waste in our daily life. To recycling the waste metal boxes, Vida metal crusher helps a lot. The box crusher made by Vida makes full use of the impact, shear, blow and grinding force to make the waste metal boxes grinded. It is a new type efficient and environmentally friendly box crusher, in which scrap cans and boxes can get fully crushed. The box crusher is characterized by high yield, low energy consumption, high efficiency, even crushing, etc.

Vida box crushers are mainly employed to process waste metal packaging boxes, pop cans, thin scrap metal sheet, scrap metal slag, beer cans, metal bottles,cola cans, beverage cans, paint bucket, tin can and so on. It is a good choices for SMEs.



Technical Parameters:
| | | | |
| --- | --- | --- | --- |
| Model | PSJ-600 | PSJ-800 | PSJ-1000 |
| Power | 22KW | 37KW | 55KW |
| Capacity | 0.4-0.5t/h | 0.7-0.9t/h | 1.5-2.0t/h |
| Feeding Hole Size | 600*350mm | 715*390mm | 880*550mm |
| Dischargeing Size | ≥5mm | 5-30mm | 10-40mm |
| Dimension Size | 1,400*1,000*2,500mm | 1,800*1,200*2,900mm | 2,300*1,600*3,200mm |
| N.W. | | 1.6t | 6.5t |